World's Largest Grooming Show!
Setup: Sept. 27
Trade Show: Sept. 28-30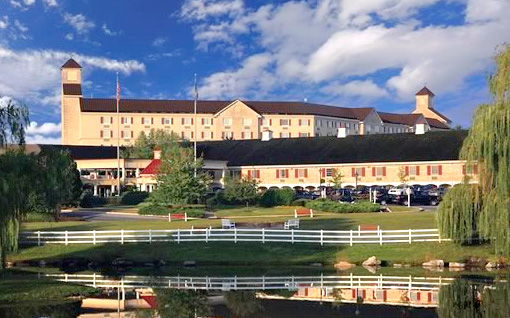 Hershey Lodge
& Convention Center
West Chocolate Ave & University Drive
Hershey, PA 17033
(717)533-3311 or (800)533-3131 for reservations
Reservation Deadline - 9/4/2018
Room Rate - $189
Contact:
Barkleigh Productions
970 West Trindle Road
Mechanicsburg, PA 17055
ph: (717)691-3388
fax: (717)691-3381
Who Attends Groom Expo?
2016 Attendance: 4,9678
Attendees represented 43 states/territories and 10 countries. International pet care professionals traveled from Australia, Canada, China, France, Guyana, Israel, Japan, Puerto Rico, Singapore, Thailand and the United Kingdom
Primary Business:
%
Claim

13% were mobile groomers. Primary businesses also include boarding, daycare, pet sitting, retail, veterinary services, training, spa services and breeding.
Other Services:
Grooming(In Shop) - 45%
Retail - 30%
Boarding - 14%
Daycare - 14%
Training - 10%
Boutique/Spa - 10%
Pet Sitting - 11%
Mobile Grooming- 9%
Veterinary Services - 4%